Watercraft Accidents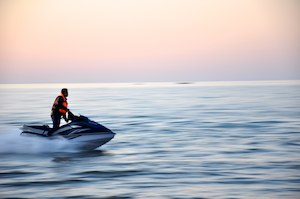 The Murray Law Firm represents numerous Clients throughout the country who have been injured or lost loved ones in boating or water-related accidents.
Most boating accidents occur because the person navigating the vessel operated it in a negligent manner. In fact, a recent Coast Guard report cited careless or reckless operation, operator inattention, and excessive speed as the top three factors contributing to boating accidents.
Under the law, a boat or personal watercraft operator and its owner is required to exercise the highest level of care in order to prevent injuries to passengers, swimmers and other boaters. However, many boat operators do not exercise such due care. Resulting from an operator's recklessness, innocent individuals have suffered serious and life-disabling injuries. If you have been injured in a boating accident, you may be entitled to compensation, including, among other items, substantial monetary compensation for: pain and suffering; past and future medical expenses; loss of wages and future earning capacity; disfigurement; and, emotional distress.
The Murray Law Firm has extensive and successful experience in representing victims of boating and other watercraft accidents. Please allow us the opportunity to assist you with your legal needs. Contact us toll-free at 888.842.1616 to schedule a FREE initial consultation to discuss your legal options.