About Our Firm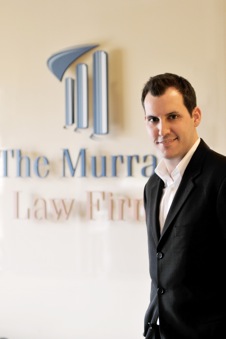 The primary goal of The Murray Law Firm is to ensure that our Clients feel confident that their individual interests are being pursued and protected at all times. We are committed to sustaining our Clients' trust through constant communication and consultation and we strive to ensure that our Clients are continuously advised. No Client of The Murray Law Firm is less important that another and all of our Clients can feel secure that their individual case is always receiving full and complete attention of our legal team.
This fierce dedication to our Clients and our commitment to providing exceptional legal service has garnered the respect of both our Clientele and peers. The Murray Law Firm represents Clients throughout the country under the multijurisdictional practice and pro hac vice rules of each state.
Please allow us the opportunity to assist you with your legal needs. Contact us toll-free at 888.842.1616 to schedule a FREE initial consultation to discuss your legal options.