Slip & Fall Accidents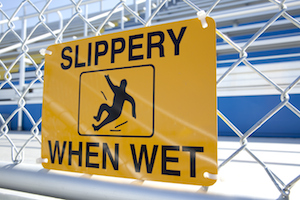 The Murray Law Firm represents Clients throughout the country who have suffered an injury or lost a family member due to a property owner's failure to provide a safe premises. From initial consultation through receipt of settlement or award, our team is dedicated to providing the best possible legal services.
If you have been hurt while on someone else's property, the property owner may have to compensate you for your injuries. If you were injured while visiting a business establishment, the business owner may be liable as well. Typical premises liability claims include slip and fall accidents where a person slips or trips due to uneven pavement or flooring, a broken stairway, or a slippery substance on the ground. Under such a claim, the victim may be entitled to an award of damages that could include, among other items, substantial monetary compensation for: pain and suffering; past and future medical expenses; loss of wages and future earning capacity; disfigurement; and, emotional distress.
The Murray Law Firm has represented numerous Clients who have suffered injuries or death in a slip and fall accident due to the negligence of property owners.
The Murray Law Firm has recovered millions of dollars for its Clients, and recently obtained a $29.25 million dollar verdict in Georgia.
We represent our Clients on a contingency agreement, which generally means that no fees or payments are owed until and unless we recover. Anyone seeking further information or legal representation is encouraged to contact us via e-mail or by telephone at CALL NOW: 404.842.1600. Consultations are free and confidential.