Motor Vehicle Accidents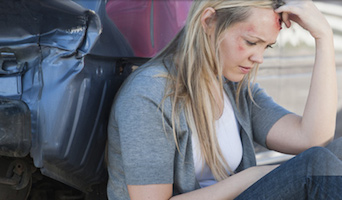 The Murray Law Firm offers experienced representation to drivers and passengers injured in car, motorcycle, and tractor trailer accidents. While most motor vehicle accidents result in minor property damage, some accidents leave their victims with life-threatening injuries or severe, permanent disabilities.
Handling a motor vehicle accident case requires knowledge and experience. Our firm represents Clients throughout the country who have suffered an injury in a motor vehicle accident. We understand the causes behind different car and truck accidents, including unsafe road designs, defective car designs, and distracted, impaired or sleep-deprived drivers. We also understand the types of injuries that car accidents may produce as well as how to successfully present your case to a judge or jury.
If you or a family member has been seriously injured in a motor vehicle accident, you have a right to compensation for your medical and therapeutic bills, pain and suffering, emotional distress, and other damages you may have incurred.
The Murray Law Firm has extensive and successful experience in representing victims of motor vehicle accidents. Please allow us the opportunity to assist you with your legal needs. Contact us toll-free at 888.842.1616 to schedule a FREE initial consultation to discuss your legal options.