Medical Malpractice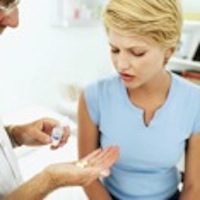 The Murray Law Firm is a national medical malpractice law firm. Our medical malpractice legal team represents patients throughout the country who have been injured as a result of medical negligence.
When a hospital, physician, or other healthcare provider fails to care for a patient in a manner that meets the appropriate standard of care, the patient or the patient's family may seek compensation for any resulting injuries or death. Acts and omissions that may be the basis of a malpractice claim include misdiagnosis, surgical error, anesthetic error, emergency room error, and delayed birth delivery.
The Murray Law Firm has extensive and successful experience in representing victims of medical malpractice. Please allow us the opportunity to assist you with your legal needs. Contact us toll-free at 888.842.1616 to schedule a FREE initial consultation to discuss your legal options.