Brain & Spinal Cord Injuries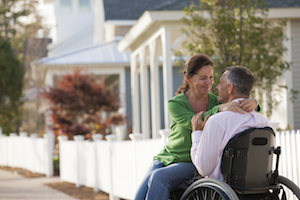 Regarded as an experienced brain and spinal cord injury firm, The Murray Law Firm represents catastrophic injury victims throughout the United States. Our law firm works closely with Clients at the world-renowned Shepherd Center, the Siskin Hospital, and with brain and spinal cord injury specialists throughout the country. As such, we are acutely aware of the special needs of individuals who have suffered a catastrophic brain or spine injury.
As brain injuries and spinal injuries are frequently permanent, these injuries are life-changing events for both victims and their families. Whether the result of a motorcycle accident, car accident, work injury, slip and fall incident, or other cause, brain and spinal cord injuries are intricate neurological conditions that often result in permanent paralysis and challenge every aspects of a victim's life. Our brain and spinal cord injury practice has the skills and experience needed to obtain full and fair compensation for those who have sustained such injuries. Our legal team understands the physical, psychological, medical, and economic impacts of these injuries, and we are prepared to fight with at fault parties and insurance carriers to obtain maximum compensation for our Clients.
In evaluating a brain and spinal cord injury case, it is critical to contemplate both short-term and long-term costs. This evaluation entails the development of a thorough and detailed life care plan that accounts for costs such as:
Lifetime medical care
Prescription medication
In-home attendant care and assistance
Modification of he home to add items, such as shower and bath access devises, chair lifts, ramps, and accessible countertops
In-home and travel wheelchairs
Automobile modifications
The Murray Law Firm has recovered millions of dollars for its Clients, and recently obtained a $29.25 million dollar verdict in Georgia.
We represent our Clients on a contingency agreement, which generally means that no fees or payments are owed until and unless we recover. Anyone seeking further information or legal representation is encouraged to contact us via e-mail or by telephone at CALL NOW: 404.842.1600. Consultations are free and confidential.