Tractor Trailer Accidents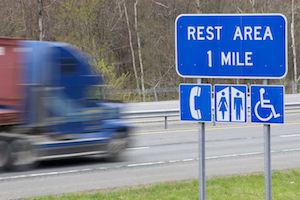 Careless tractor-trailer and big rig drivers are responsible for tens of thousands of severe accidents every year. The trucking attorneys at The Murray Law Firm are leaders in pursing the rights of individuals and families who have suffered catastrophic injuries or lost a loved one as a consequence of a truck driver's negligence. We regularly file suit against trucking companies and the their insurers, and we have collected millions of dollars for our Clients in the process.
Although many attorneys claim to understand trucking law, the truth is that many do not understand that a trucking case is substantially different than a typical car accident case. Truck drivers are required to follows very strict Federal guidelines and regulations. For example, Federal law limits the amount of hours that a tractor-trailer operator may spend on the roadway in a given time frame. Frequently, a driver will ignore these limitations, drive tired, and cause an accident that results in severe injury or death of an innocent victim. At the Murray Law Firm, we understand the nuances of trucking law. We understand the importance of immediately investigating a trucking accident and our team of lawyers and investigators are ready to respond to a call from a Client at a moments notice. Many Trucking cases are worth millions of dollars and, thus, trucking companies and their insurers retain major law firms to protect their financial interest. Our lawyers have fought these law firms successfully, and we will never back down against our Clients best interests. If you or a loved one has been injured in a truck accident, we are ready and prepared to help.
The Murray Law Firm has recovered millions of dollars for its Clients, and recently obtained a $29.25 million dollar verdict in Georgia.
We represent our Clients on a contingency agreement, which generally means that no fees or payments are owed until and unless we recover. Anyone seeking further information or legal representation is encouraged to contact us via e-mail or by telephone at CALL NOW: 404.842.1600. Consultations are free and confidential.